Here, Catch!
Location: West Hollywood, California
It was my girlfriend's birthday the day we descended upon the hot-spot in LA, Catch. Now, I'm not a picky eater and I don't really consider myself a food critic, but I do love when I go to a restaurant and everything from the food to the ambience wows me (I grew up in the hospitality business so I know what it takes to pull off a great experience for customers). This charming place is located on a rooftop with great views of the city. The setting is gorgeous and the menu offers a variety of options (Vegans included) and the cocktails are on point. Great place for a date or just a girls night out and you'll most likely run into one of your favorite celebrity crushes (Hello Johnny Depp!)
Wondering what to order on the menu? These items are a MUST!
The Anytime Waffle Tower (Gluten Free-Brunch)
Iced Almond Coffee (Brunch)
Crispy Cauliflower (Vegan-All Day)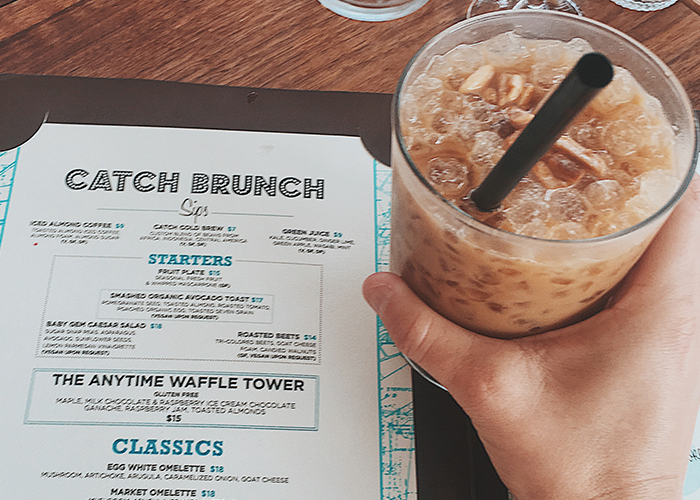 I'm a pretty big coffee guru and I don't eat or drink dairy that often so I had to try their Iced Almond Coffees. Hands down, one of the most refreshing coffees in the city and it hits the spot. A must have if you are doing a brunch date here!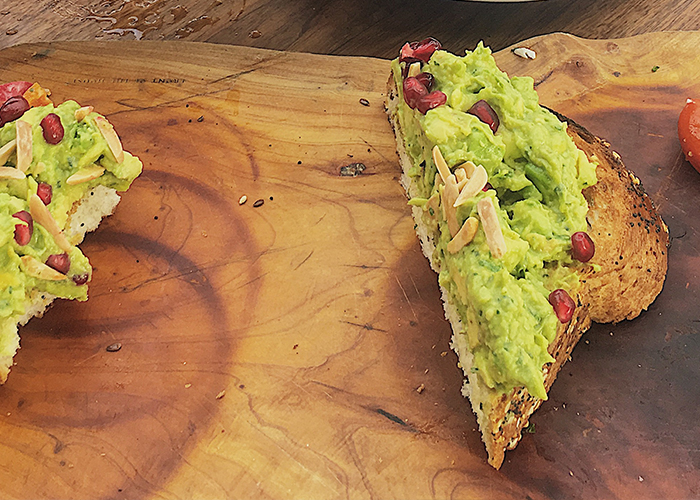 Smashed Organic Avocado Toast
For my brunchathon, I ordered the Smashed Organic Avocado Toast. One word: Bravo! 2 thumbs up for this dish, especially since I have a strong affinity for avocados.
Rating: 3.5 stars