Disney World
I am a Florida girl so going to Disney was an annual vacation for my family. We would always stay at the Disney Yacht and Beach Club Resorts because they had the coolest water slide and largest pool on Disney property. It's a great place for families and kids and you get to have breakfast with your favorite Disney characters.
Disney's Yacht and Beach Club Resorts - $392 a night| Rating: 4.5 stars
WonderFact: Both resorts share the same, amazing pool so don't worry which hotel you book! You will get the pool experience :)
Wondering where to stay on a budget? No worries! We got you covered:
Disney's Caribbean Beach Resort - $178 a night| Rating: 3.5 stars
Walt Disney World Dolphin - $200 a night |Rating: 4 stars
WonderTip: If you are looking for something even cheaper, my suggestion is to stay off of Disney property and commute in. Disney tends to charge an arm and a leg to stay on property and have easy access to the parks. The upside to staying on the property is that there is free transportation into the parks along with the dining plan.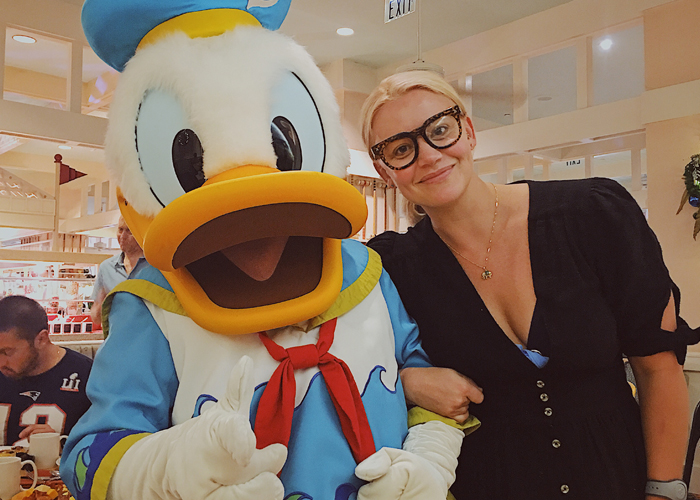 We took the bus shortly after to the Magic Kingdom. We rode Splash Mountain, Pirates of the Caribbean (my personal favorite), and went to the Hall of Presidents (yes, they have Trump). They have Mickey's Parade during the day where you get to see all your favorite characters. It's a perfect highlight of the day!
Wonder into: Cinderella's Royal Table - $$$$ | Rating: 4 stars
Who doesn't love a trip to the most magical place on earth??!! Disney World is like Vegas for me, especially since I was able to experience the new Avatar World at Animal Kingdom. WHAT A RIDE. I waited 4 and a half hours (don't judge me) just to get on it and it was spectacular. If
you go, be sure to book your fast passes 3 months out (to the day) if you don't anticipate to wait that long in line. As for me, I was in good company so the time passed quickly.
Wonder into: Tiffins Restaurant (located in Disney's Animal Kingdom) -$$$ . Rating: 5 stars